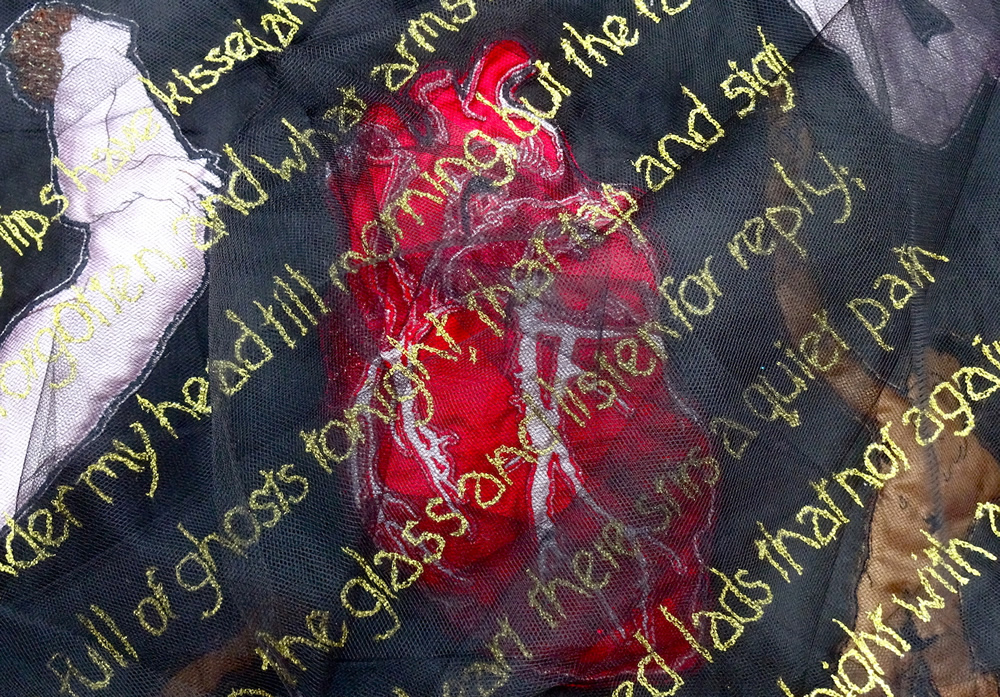 Is a work I executed especially for the exhibition
Pillow Talk at Brixton East Gallery.
It's a touring exhibition and will only be at this gallery on the 14th and 15th March 2016.
I'm really quite excited about what I produced and would love it if you came to the Private View 6:30-9:00pm on Monday 14th March at Brixton East Gallery, 100 Barrington Rd, Brixton, SW9 7JF.
Pillow Talk: conversations with women is a SLWA-WAL project curated by Melissa Budasz, Moira Jarvis, Jasmine Pradissitto & Kim Thornton
South London Women Artists and the Women's Art Library (WAL) are bringing together an archive of the the history of female artists' work within a transparent dome. Inside will be the WAL art library and specially created handmade pillows by SLWA artists. The dome will offer a quiet, reflective space and time to read the titles and explore the artwork and archive inside. Visitors can contribute to the project by writing or stitching a name or sentence to form a collection of stories. The curators plan to tour the exhibition.